Immersion 2023 is closed. Sign up below to be the first to know when we open the doors in February, 2024.
Bring your creative dreams to life.
Master the skills to create artwork for surfaces like fabric, wallpaper and gift wrap. Create something beautiful and build an entire breathtaking career from your home.
Whether you want to:
Design products to share with your friends and family. Hello, curious creative!
Create income from your artwork with a hobby that you love. Hello, side hustle!
Design a life and career that gives you time, location and financial freedom. Hello, full-time designer!
You're in the right place.
Together, we'll bring more joy and beauty into the world through your artwork. The world needs your art!
Make Creativity Your Career
What is the Immersion Course?
The Surface Design Immersion Course is a beloved 8-week online training program for those who want to learn Adobe Illustrator, the art of surface pattern design, how to become a licensing artist, and create a sustainable business as a creative entrepreneur.
Whether you're brand new or established and ready to soar, this course will meet you where you're at and help you accomplish your BIG goals. You know the ones because they're scary and vulnerable to say out loud. I believe it's important to set BIG goals and then ACHIEVE them.
The best way to accomplish your big goals is to immerse yourself in the learning, the industry, and in a community that knows how exactly to support you and lift you up.
The Immersion course is taught through 6 modules released over an 8-week period.
This comprehensive course includes more than 150 training videos, a gorgeous 288-page printed course workbook, three Q&A sessions with Bonnie each week, support from our team of 25+ experts and guides from around the globe, an incredible community, and so much more.
Enrollment for the Immersion Course is offered just once per year.
---
JOIN 1000's of STUDENTS who have CRAFTED a CAREER they LOVE
---
"Bonnie opened doors for me that I never knew were possible. She opened my mind to what I can achieve with my life."
- Mable Tan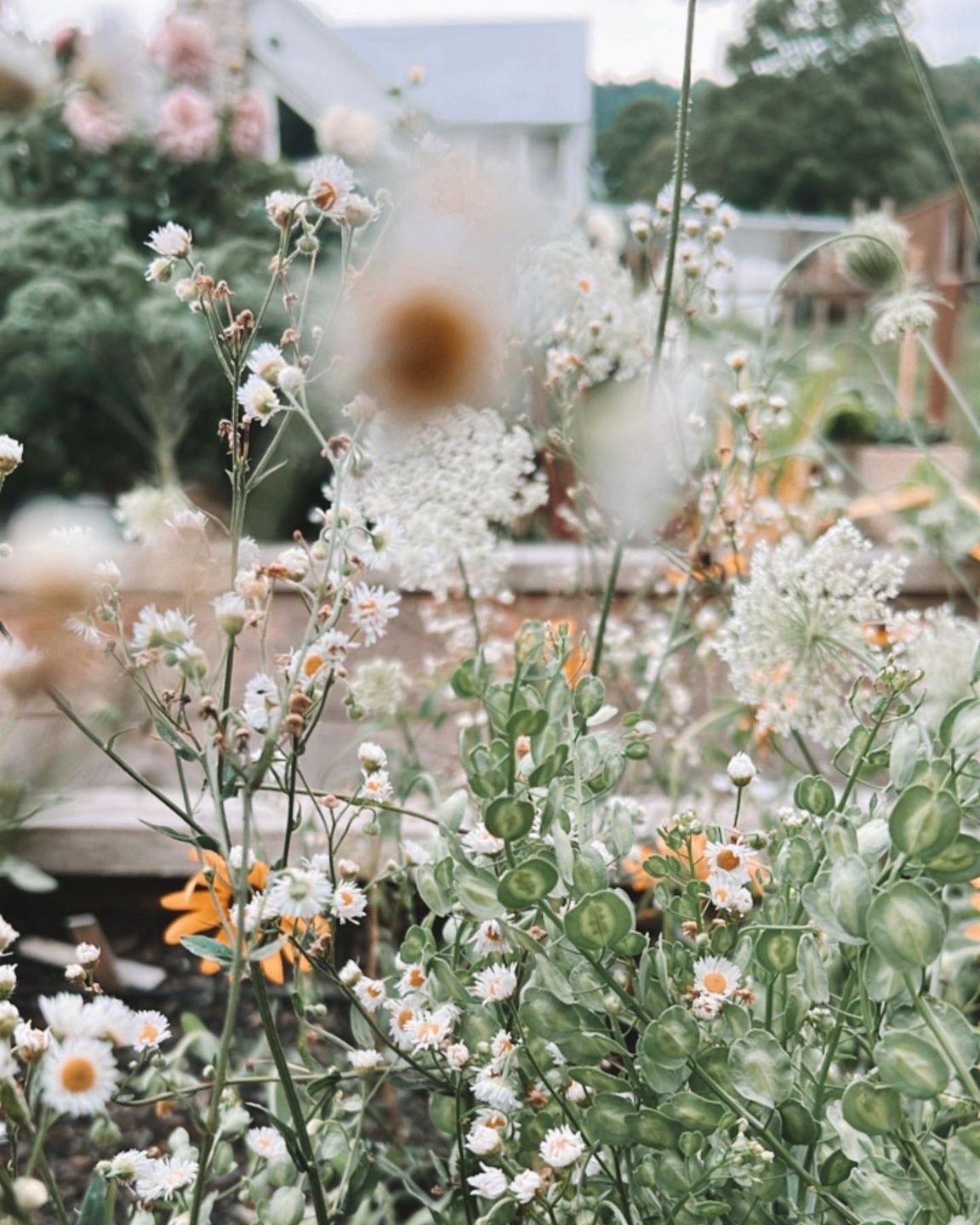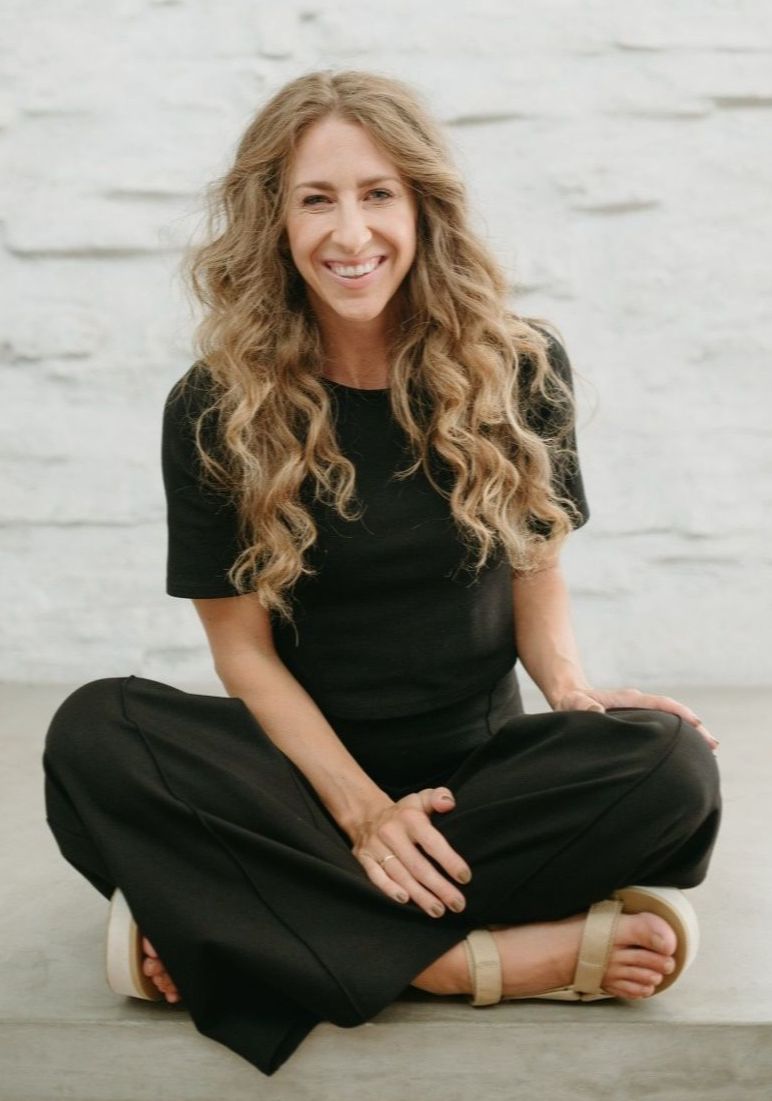 Hey there!
I'm Bonnie Christine
YOUR GUIDE
Internationally renowned Surface Pattern Designer, Entrepreneur, and Award-Winning Online Educator.
I'm a mama, artist, and surface pattern designer living nestled back in the hills of the great smoky mountains. I love to grow flowers, explore nature and snuggle my kids every day.
And, I've been there.
As a completely self-taught designer, I know the value of shared information. After spending years learning on my own, teaching tens of thousands of students and working as a professional designer for the past 13 years, I have developed the ultimate Immersion course; something that I could have only dreamed of taking when I was starting. Let me save you years of learning on your own. YES, years!
So many times people hold tightly the things that they've learned, but I'm here to share it all with you. Learn all of the secrets, the nuances and the skills you need to become successful. There's room for you.
"Taking the Immersion Course literally changed my life."
- Katalin Klecz
Hear from Students
Meet over 400 students from all over the world and from every life stage who have crafted a career they love.
MEET THEM HERE
Dora Cuenca
I was curious about taking the Immersion Course for a while, but kept telling myself I probably didn't need it, since I have a degree in Graphic Design. However I was feeling stuck and I had so many questions about the industry. I am a stay at home mom of 3 little ones, so Time is GOLD! Trying to teach myself all these things was taking forever and was also lonely. I took the plunge and signed up for Immersion. It was one of the best decisions I made for my business. I'm now working on finishing up two collections to share with potential clients and finding more time to make murals. I'm really grateful for Bonnie's way of teaching and the community she has brought together!
Nancy Noreth
There are a few experiences in my career as an illustrator and surface pattern designer that I can consider life changing. One of those experiences is coming across Bonnie Christine. As an artist I have come across many workshops and courses but not all have been as valuable as Bonnie's. The knowledge and skills that she shares is far from being generic. Not only does she share her experiences, she teaches the necessary tools you need to grow and blossom in your career. She has been an important mentor in my career, and a beautiful kindred spirit!
Heather & Carlie
I quit my C-suite job as a banker and moved to the South of France and started a stationery company with my 15 year-old daughter. Inside the Immersion Course, Bonnie not only taught me EVERYTHING I needed to know about creating a beautiful portfolio of designs, but she also gave me confidence and a whole new perspective on how to pursue and market our business. Bonnie is much more than a teacher; she's a coach and savvy business woman. Now we have a thriving company with a full line of notebooks, bags, and cards, all with our own artwork.
Technical
✔️
Master Adobe Illustrator
✔️
Create Repeating Patterns
✔️
Work in Collections
✔️ Build a Portfolio
✔️
Choose an Industry
✔️
Start Making Contacts
Professional
✔️ Gather Industry Resources
✔️ Negotiate Contracts
✔️ Confidently Copyright
✔️ Learn how to Pitch
✔️ Develop your Signature Style
✔️ Design your Brand
Emotional
✔️ Build Confidence
✔️ Remove overwhelm
✔️ Stay Motivated
✔️ overcome imposter syndrome
✔️ manage rejection
✔️ stay focused
"You've got to do the hard work. You'll thank yourself a year from now. I know I am."
- Mable Tan
The Immersion Course online training program for surface pattern design, delivered to students through a private course portal. The training is broken up into 6 modules, delivered to students over the course of 8 weeks.
---
"I have learned more in this course than I did in a

whole year in college studying graphic design. Immersion literally changed everything for me."
- Patty Basemi
Intro to Illustrator
Whether you're brand new to Illustrator or have some experience, learning the foundations of Illustrator is essential. We'll start with the basics, establish a workflow and progress to the most advanced techniques and tools you'll need as we work through the entire program in an approachable, easy to learn format.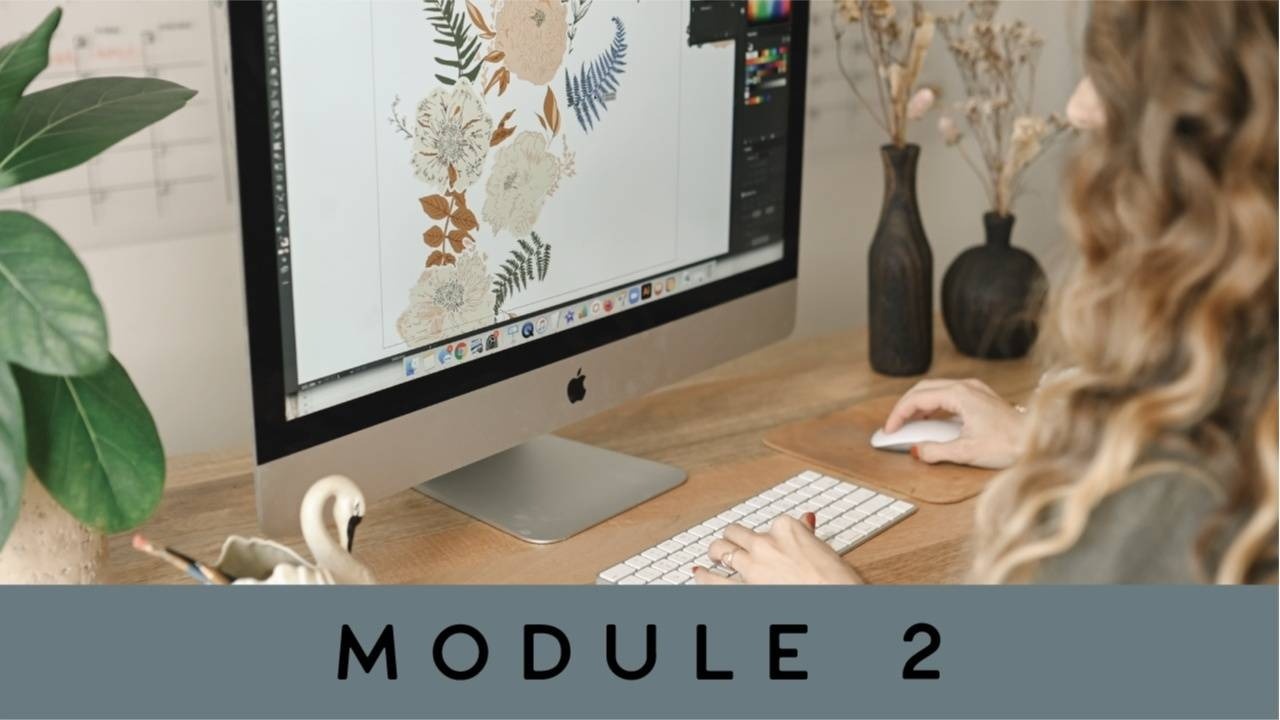 Illustrator Mastery
Learn how to take your advanced Illustrator skills and begin making art. Discover how to create artwork from sketches, photos, paintings, foraged items, lettering and more. Learn the art of colors in Adobe and master all of the color tools available to you.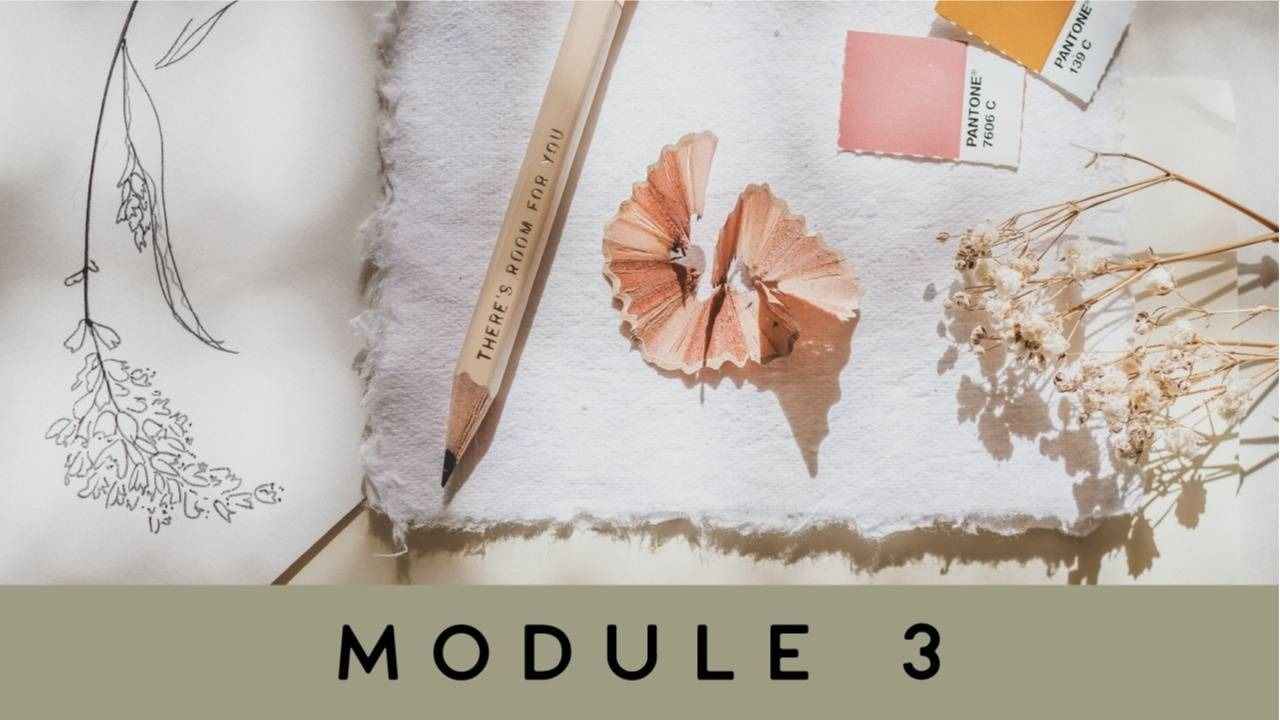 Repeating Patterns Pro
Begin to explore or hone your signature style, then move on to learning how to build every type of complex repeating pattern in Adobe Illustrator. You'll learn how to create tossed, geometric, layered, textured, striped, diagonal and border patterns.
Collection Creation
Learn the art of creating complete surface pattern design collections. Discover ways to weave a story into your designs and gather inspiration to create a heartfelt consistent and balanced approach to each collection. Build a portfolio that will captivate your audience with a presentation that will stop them in their tracks.
Licensing Your Art
Learning how to license your artwork is the key component to creating a sustainable career. Learn how to choose an industry, find companies who are licensing and who you need to get in touch with. By the end of Module 5, you'll be comfortable with licenses, copyright and contracts.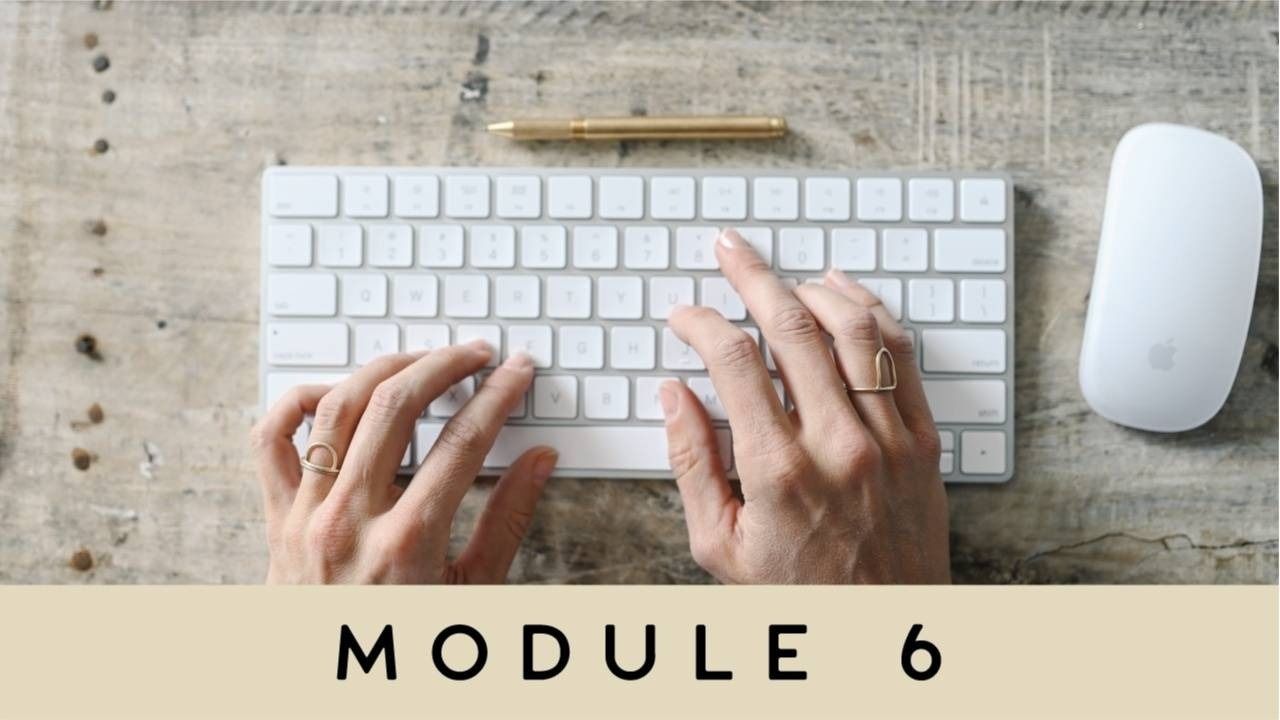 Creative Entrepreneurship
Learn how to promote your work and build the confidence you need to work as a professional. This module teaches you how to create a sustainable career from your art. We'll dive into creating multiple streams of income and what it looks like to work with a client in real life.
COURSE TIMELINE
IMPORTANT DATES TO KEEP IN MIND
---
FEB 21 - 28
Immersion Enrollment
Feb 28
Course Materials Mailed
Mar 13 - apr 3
Modules 1–3 released
apr 10 - may 8
Modules 4 - 6 released
may 12
Graduation Ceremony
COURSE OUTLINE
Class begins Monday, March 6th
Click on the + below to get a detailed overview of each module.
Module 1: Intro to Illustrator
Module 2: Illustrator Mastery
Module 3: Repeating Patterns Pro
Module 4: Collection Creation + Portfolio Building
Module 5: Licensing Your Artwork
Module 6: Creative Entrepreneurship
Unique to the Immersion Course
NO EXPIRATION
As an Immersion Student, you'll always have access to the 2023 course. You can work away at your own pace and revisit the course content again and again. Revisit, rewind and refresh anytime you need to!
BETTER TOGETHER
Join students from all over the world as Bonnie personally guides you through the depths of this course. Share your work, your struggles and... your SUCCESSES! Bonnie is fully accessible and the community is ready to support you.
LIVE INTERACTION
Get all your questions answered with LIVE interactive Q&A calls, a place to share your work, and a way to connect deeply with other students. Meeting other like-minded creatives is part of what makes this experience so magical.
Focus & Flexibility
Follow the curriculum as it's released, or work at your own pace. Either way, you'll have prompts, actionable assignments, and an approachable, bite-sized curriculum to help keep you on track.
Amazing Searchability
We use an incredible platform that allows you to search videos by any keyword and instantly see every video where I say that word (a game changer for learning!). We also have closed captioning and transcripts for all lessons.
INVEST RISK FREE
The course is backed by a 100% satisfaction 14-day money-back guarantee. You can invest in your future absolutely risk-free. If you're unhappy with Immersion in the first 2 weeks, I'll give you your money back.
COMPREHENSIVE & CONVENIENT
__________________
6 Comprehensive modules
1 Orientation Week and 2 Implementation Weeks
150+ Video Training Lessons
Broken into bite-sized, manageable lessons that build on each other.
Audio Downloads + Closed Captioning
Videos are searchable with the option of closed captions & transcripts.
Worksheets & Interactive Exercises
Learn by applying sample documents and actionable assignments.
incredible searchability
The Ability to Search Videos for Words & Phrases
community & connection
Meet like-minded BIG-hearted creatives.
The love squad
Support and feedback from 25 alumni experts.
Live Q&A Sessions
3 Live Q&A calls each week with Bonnie
Learn from Bonnie Christine
Internationally renowned Surface Pattern Designer, Entrepreneur, and Award-Winning Online Educator.
---
Bonnie has been creating artwork for brands and products around the world since 2009.
Her journey of being a completely self-taught designer and learning 'the hard way' is exactly what drives her passion for teaching. Over the past 12 years, she's taught over 60,000 students the art of surface pattern design and the business side of being a successful creative entrepreneur.
She's watched countless students accomplish their biggest goals and begin the career of their dreams. Stories of students being able to finally leave their day job to work creatively full-time, creatives who have retired their spouses or been able to stay at home with their children. Students have gone on to become fabric designers, launch their own manufacturing companies, release clothing lines and so much more.
Inside Immersion, you'll learn directly from Bonnie both the technical and business side of becoming a successful surface pattern designer. After you learn the essential skills, her beloved training will also teach you how to grow your business, establish a reliable income, connect with your audience from the heart and embrace the freedom of working for yourself. Working for yourself provides the ultimate freedom - work anytime you want and from anywhere you want in the world.
---
"Before the course was even over, I signed my first fabric licensing deal!"
- Josie Adams 2019 Alumni
---
"Even as an experienced artist and Illustrator user, I learned so much."
- Heather Lowery - Inkwood Press
"It is amazing how with a 3 month course you can transform your life completely! I am so happy and proud of my accomplishments!"'
- Dora Bami
MEET 100'S OF STUDENTS HERE
---
Seeing something come to life that didn't exist before you created it is nothing short of magical. Industries and brands around the world are waiting for your artwork.
→

FABRIC

→ WALLPAPER

→ STATIONERY

→ GIFT WRAP

→ TISSUE PAPER

→ TAPE

→TECH CASES
→

ART PRINTS
→ J

OURNALS
→

BOOK ILLUSTRATION
→

FLOORING + TILE

→ PARTY SUPPLIES

→ HOME DECOR

→ RUGS
→

PRODUCT PACKAGING
→

WEBSITE DESIGN
→

LOGOS
→ Ceramics
→

APPAREL
→

OFFICE SUPPLIES
→

ATHLETICS
And so much more.
---
"The Immersion Course has been such a gamer changer for me."
- Elena Wilken
---
The student workbook and box experience
The Student Box Experience
Packed with tools and resources to support you on your journey to fulfilling your biggest goals.
Immersion Course Journey Map
Start Here Guide
Gorgeous 288-page full color course Workbook
Eight (8) Interactive Rip & Reveal Envelopes
Step-by-step action cards
Seven (7) Program Badges you'll unlock as you progress throughout the course
Gold foil graduation certificate
And many more fun surprises!
Comprehensive. Convenient. No Travel Required.
YOUR GOALS
Experience the magic of holding something that didn't exist before you created it.
YOUR PACE
Learn at your own pace and rewatch the videos as often as you'd like. In Immersion, there's no such thing as being behind.
YOUR STYLE
Watch videos and take notes in your course workbook. We've got closed captioning and transcripts available, as well.
YOUR SCHEDULE
Participate whenever works best for you and from wherever you are in the world.
YOUR COMMUNITY
Connect with artists and designers all over the world who speak your language and want to lift you up and see you succeed.
2023 BONUS MODULES
All students of the 2023 Immersion Course will also get the following bonuses!
---
There is NO surface design class out there as comprehensive as the Immersion course!
- Sarah Garcia
BONUS #1
The History of Surface Pattern Design
Join Bärbel Dressler as she teaches you about the background of surface pattern design from a historical perspective. You'll learn how surface pattern design has evolved from pre-historic time up till today and learn how we can be inspired by historical pattern styles today.
BONUS #2
Intro to Gesture Drawing
Level up your drawing skills with Meghann Rader by learning to capture the basic structure of your subject through the use of line, shape and speed. Gesture drawing gives life and energy to your art and can help you develop a natural, signature style. With practice it can become second nature to draw almost anything - like animals, people and flowers!
BONUS #3
iPad Pro: Adobe Illustrator and Procreate
Join Genna Blackburn as she teaches you how to draw motifs on the iPad that can later be imported to Adobe Illustrator on the desktop to create repeating patterns. You'll learn her two favorite programs: Adobe Illustrator for iPad & Procreate.
BONUS #4
Mockup Magic with Sarah Watts
Join Photoshop expert Sarah Watts and learn simple ways to create custom mockups in both Adobe Photoshop and Adobe Illustrator. You'll leave with an introduction to Photoshop and your own custom mockups ready for your portfolio!
Bonus #5
Art for Products: Leverage Your Portfolio & Sell Your Own Products
Learn from Stacie Bloomfield as she teaches you how you to let your artwork WORK FOR YOU by selling your own products. She'll cover the 6 components that you need to not only get your art onto products but to also SELL THEM.
BONUS #6
Launch Your List: E-mail Marketing for the Creative
Join Kiley Bennett as she walks you through the step by step process of creating and launching an email list. Learn the impact e-mail marketing can have on your creative career, how to design a beautiful opt-in, set up a heartfelt e-mail sequence and allow your artwork to be seen by the world!
Guest Lessons
Style with Jeanetta Gonzales
Learn from Jeanetta as she teaches you how to build your confidence, make strong compositions and develop your style. She'll also discuss common myths that artists believe and debunk them to help you see that these myths may be holding you back.
GUESTS LESSONS
Textures with Lissie Teehee
Let's talk about texture in Adobe Illustrator! In any artwork or design, we begin to form our motifs with lines, shapes, and colors. Texture is an added element you can bring in to create character or feeling to your design. Students will learn how to vectorize textures and apply them to their work.
For a 55-year-old who had never opened a single Adobe software platform ever in her life, I cannot believe I was already, only six months later, collaborating with a textile company for two collections. I truly cannot believe how much my art and creative endeavors have changed since taking Immersion. Thank you Bonnie!!
- Emily Ennulat-Lustine
Who is this course for?
Surface design creates a unique and especially beautiful career. It allows you to use your creativity to fulfill 3 HUGE goals - time freedom, location freedom and financial freedom.
☆ Time Freedom
✔️ You want time freedom. To be able to choose what days of the week you work, and what hours in the day that you work.
✔️ You want less stress and a career that allows you to express your creativity to its fullest.
☆ Location Freedom
✔️ You want location freedom. The freedom to work from anywhere in the world.
✔️ You want to create the beauty that you want to see exist in the world.
☆ Financial Freedom
✔️ You want financial freedom. You're done trading time for money and working by the hour.
✔️ You want to change your life. You're willing to commit and do the work, knowing that it takes work to create the life and career you want.
---
I left Immersion telling all my friends about this AMAZING course. I didn't feel like anything could have been improved. I loved every minute. Once I started taking the course I was like "Yes, I am so glad I took this leap of faith!"
Sandra Eide
Meet Your Support Team
Affectionately called the Love Squad, as a student, you'll be supported by our amazing team of 25 experts and industry leaders. They are each experienced alumni, surface designers, and guides from all over the globe.
They've been exactly where you are and they made it to the other side. Now they're ready to help you do the same!
Bonnie Christine
Your's truly, North Carolina, USA :)
Kiley Bennett
Head of Customer Success, Kentucky, USA
Ashley Rodgers
Customer Success Champion, Virginia USA
Nikkita Cohoon
Program Manager, Michigan, USA
Zhay Smith
Fashion & Illustrator Expert, New York, USA
Elizabeth Vandermey
Illustrator and industry expert, Ontario, Canada
Emmi Kerkham
Illustrator and industry expert, Victoria, Austrailia
Jennie Whitaker
Illustrator & Industry Expert, Washington, USA
Colleen Underwood
Illustrator + industry expert, North Carolina, USA
Ashley Paggi
Illustrator & Industry Expert, Oregon, USA
Lissie Teehee
Illustrator & Industry Expert, Oklahoma, USA
Tess Belke
Illustrator and industry expert, Alberta, Canada
Larimie "Xhico" Garcia
Illustrator & Industry Expert, California, USA
Ali Baecker
Illustrator and Block Printer, Zurich Switzerland
+ 15 alumni guides that are experienced in Immersion to help answer your questions, give feedback on your work, and celebrate your successes.
I signed up and it has been the best investment in learning a new skill since college! One of my favorite song verses is "look at all this love we've found" and that's exactly how I feel about you and our community!
-Alaina Newhouse
Accomplish Your Biggest Dreams
Do one small thing every day. When big dreams seem overwhelming, begin reaching towards them by doing just one small thing each day. At the end of a week, a month and a year you will have made giant leaps towards accomplishing them. These will be the steps that will lead you to living your dream!
All It Takes Is 10 Seconds Of Courage
Some of life's biggest choices need only a few seconds of courage to make.
You can do this. You really really can!
All you have to do is decide to do it.
It will take sacrifice, dedication, and hard work but you CAN do it.
You are strong. You are worthy.
I'm here to guide you the entire way.
"I would have never guessed I'd be supporting myself doing something I love so much."
- Tasha Jeffries
Investment
The 2023 Immersion course costs $1997 with an optional 3-month ($749/mo) or 6-month ($397/mo) payment plan.
Enrollment opens only once a year.
Sign up here to be notified when the doors open in February 202!
Frequently Asked Questions
The Immersion Course is only offered once a year.
Click on the + below to get a detailed overview of each question.
When does enrollment open for the 2023 Immersion Course?
When does the 2023 Immersion Course begin?
Why do you use Adobe Illustrator? Can I use the Ai App on my iPad?
How much time should I schedule to take the course? What if I fall behind?
How much does the course cost? How does the payment plan work?
Will you offer the Immersion Course again in 2023?
Can I purchase the modules individually?
What tools and supplies will I need for the course?
What's the difference between Immersion and the other courses you offer?
I can't draw. Do I have to be able to draw to learn surface design?
How does the refund policy work?
Do you offer scholarships?